This post is written after considering inputs from several helpful people around the world on linkedin and eng-tips forums.  This is also to help someone who has started new with Salome and Code_Aster to model the geometry, Hexahedral mesh it and perform FEA using Code_Aster.  This byfar is not complete analysis and user inputs are welcome.
After quarter model of the geometry didn't work as expected, I decided to use half geometry of the pressure vessel.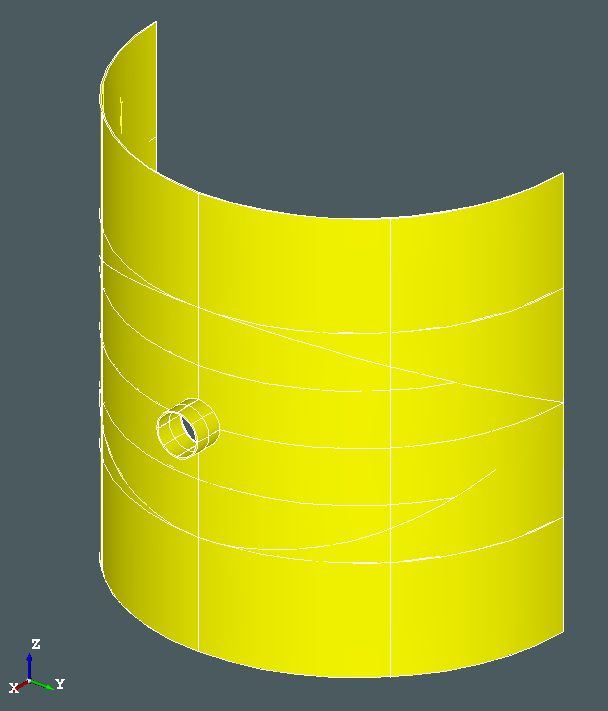 The entire goemetry was meshed using hexahedral mesh.
Three load cases were applied to the model
Internal Pressure of 0.5MPa
Force of 9000N in +Y direction
Combination of Internal Pressure and Force
One of the goal of writing this report was to show exact steps of building the geometry and meshing it, so someone interested in the results (Post Processing only) should skip to page 27 of the report.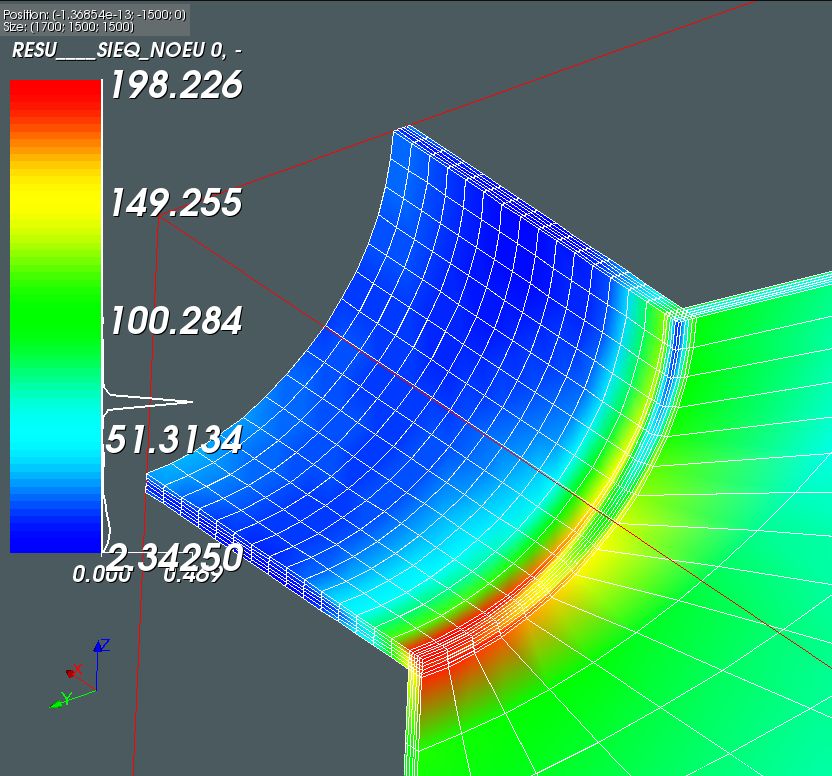 Report can be downloaded by clicking this button
This analysis is byfar not complete and several attempts will be made by me to achieve following
Use of higher order mesh elements
Use of Limit Load Analysis
Using more SCL lines to study behaviour of Nozzle and Pressure Vessel Junction and compare it with WRC 429 method.
Thanks
Dharmit